The Lakes Sky Ultra has gone through many changes over the last few years with its move from Ambleside to Patterdale, course adjustments and removal of the 'graded scrambling' sections.
We now feel that with Striding and Swirral edge becoming busier and busier we want to make the journey less busy for the participants.
We could start everyone at 03:00, but we feel that isn'\t fair to the participants, the events team and the marshals, so after looking at the route long and hard we have decided to change the direction of the route. Its an idea we have toyed with over the years and we feel it will only add to the event.
Some of the technical descents become the ascents and visa versa.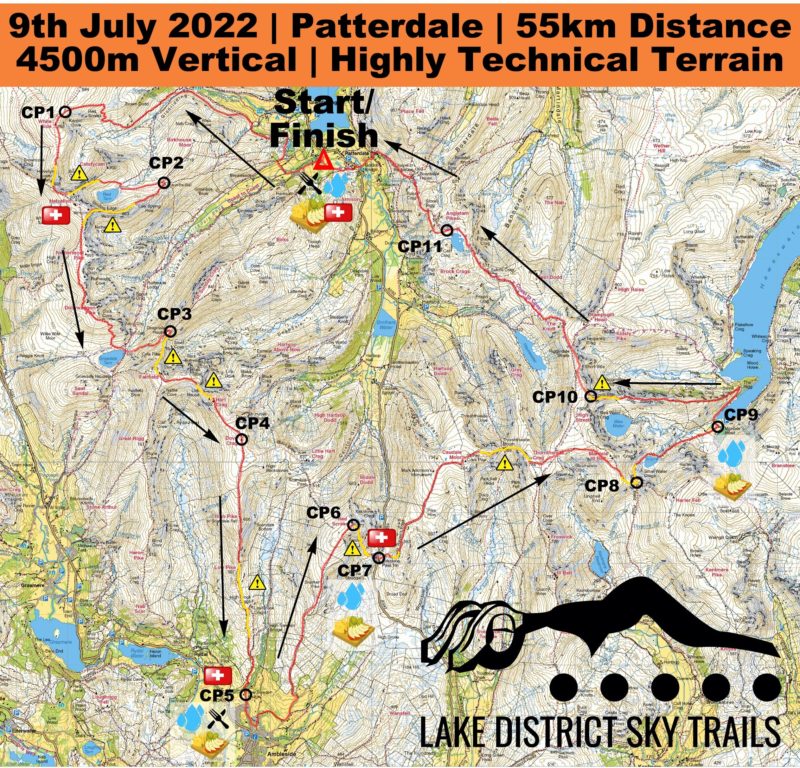 So does it make it harder?
Well we don't really know, only you guys out there running the route will be able to tell us this.
What we do know is you will start in Patterdale and head directly up the valley of Glenridding, summiting Whiteside and Lower Man before dropping directly down the ridge of Swirral Edge, past Red Tarn on your way to the Hole in the Wall before running the entire length of Striding Edge and then onto the rest of the course.
The next technical change will be ascending from Grisedale Tarn to Deepdale Hause and then a scramble up onto the summit of Cofa Pike and Fairfield.
The descent from Red Screes to Kirkstone will be a mega downhill and then there will be wild times between Stoney Cove Pike and The Beacon.
The route down into Haweswater will be sublime as you pass Small Water and the final ascent to the summit of High Street will be gruelling but the descent back into Patterdale will be fast, furious and long on tired legs but the Events Centre will be visible to the runners from Boredale Hause bringing life back into those tired old legs.
We know this will improve the feel of the race as the Edges of Helvellyn will be nice and quiet, adding to your enjoyment and safety, plus allowing the general tourists to travel the Edges without the fear of a runner knocking them off.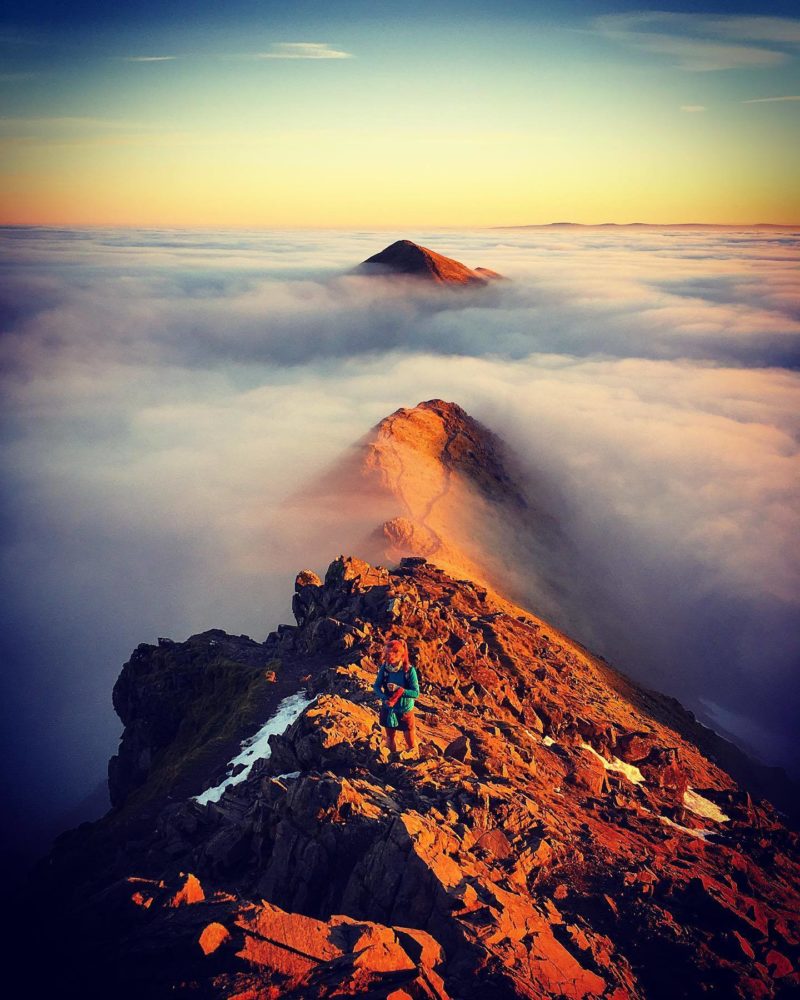 Entries are open and filling up, so we look forward to seeing you in 2022 for the best Lakes Sky Ultra yet!