A trio of extreme sky races supported by a UK brand with heritage in the mountain environments of the world since 1981
It's with much excitement and pride that we can now introduce our new sponsor Rab, who will be our sponsor for all 3 of the sky races we deliver in the Lake District during the summer months; Scafell Sky Race 4th June, Lakes Sky Ultra 9th July and Pinnacle Ridge Extreme 10th July 2022.

Lake District Sky Trails has been a brand for the last 3 years, but started out in the folds of Mountain Run delivering Lakes Sky Ultra from 2015 and Scafell Sky Race since 2017.
The new race brand was born from separating the races away from our sister brand Mountain Run, to make the differentiation between guiding, skills and training with mountain and skyrunning races. Mountain Run delivers skills. Lake District Sky Trails delivers some of the toughest mountain and sky races in the UK.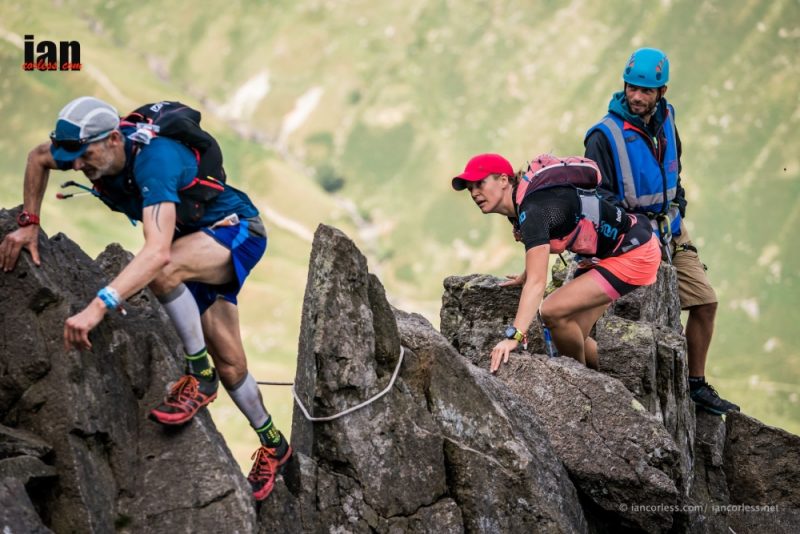 Rab have been making real mountain clothing for real mountain athletes whether they are climbing, mountaineering, mountain or skyrunning and much more.
Rab's story started with Rab Carrington making his first sleeping bag in 1981 in the attic of his house in Sheffield. The design of the original clothing and equipment was all born from a desire to travel light in the mountains and this ethos still remains at the core of Rab's development with all clothing and equipment that they produce.
Today, Rab are ceaseless in their commitment to Rab's exacting standards, ingenuity and pioneering spirit. Rab makes rugged, high performance mountain clothing and equipment that give you absolute protection, comfort and freedom on the hill, crag or peak. They use cutting edge materials as well as time-tested ones. Nothing fancy or over-engineered – just honest, hard-working pieces that you'd rather repair than replace. By climbers, runners and mountaineers for climbers, runners and mountaineers.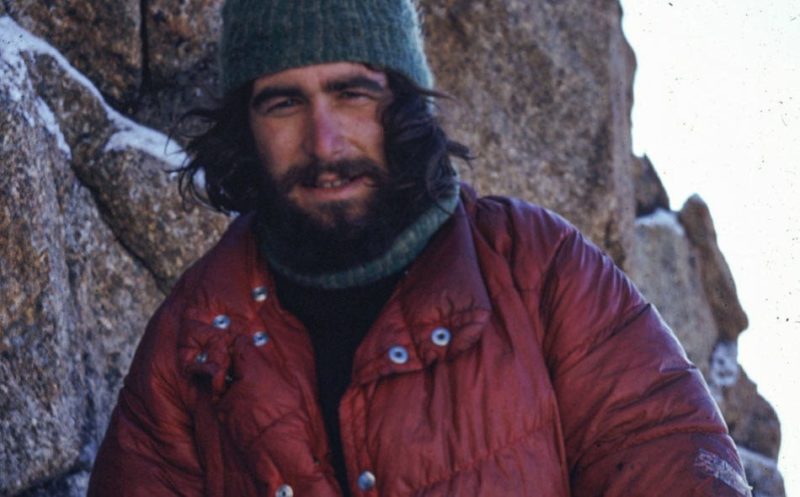 Charlie, our race designer, developer and director, at the LDST office was quoted saying;
"I have been lucky enough to grow up in the 'outdoor trade' with my parents opening The Fellsman, which was an Outdoor Shop in 1975 in Windermere. We stocked many brands over the years, with Rab being a major brand when I came back into the business in 2001 on my return from the south"
The Fellsman, which later became The Outdoor Warehouse [1989] and then Mountain Lite [2005] was a pinnacle store of the outdoor trade starting with climbing and walking, branching into skiing by the time Charlie was 4 and became a major ski shop in the UK until the collapse of the UK ski industry in the late 1980's. With Charlie's arrival back to the Lakes in 2001, David [Charlie's father and co-founder of the business] and Charlie changed the business back into its former glory as a leading lightweight outdoor retail shop and website.
"We closed the Outdoor Warehouse retail shop in 2010 and website [Mountain Lite] in 2013 to follow Charlie's passion of fell and mountain running developing the brands Mountain Run and the Lake District Sky Trails. So it's a fantastic 'full circle' to welcome Rab UK back into to the folds of the Sproson business portfolio for the foreseeable future"
Rab are a super strong mountain brand in the UK with a great range of specific running clothing, perfect for skyracing, but with many cross over pieces from their lightweight mountain activist range which spans across the board from climbing, mountaineering to mountain, sky and fell running.
Daniela Giannini, from Rab Equipment UK said;
"We are delighted to partner with The Lake District Sky Trails and sponsor the Scafell Sky, Race Lakes Sky Ultra and the Pinnacle Ride Extreme. The races and their participants represent The Mountain People which is at the core of everything we do and every item we make so it is a natural partnership which we are excited to see flourish over the coming months and beyond."
Rab have a great collection of athlete's crossing from mountains/climbings to skyrunning and the Lake District Sky Trails races have everything in them to compliment the total mountain activist from the most technical trails in the Lakes over the Scafell Sky Race, ridge-line galore in the Lakes Sky Ultra and the Pinnacle Ridge Extreme race which is combining the idea of alpine enchainments through the combination of 4 graded rock-scrambles address climbers who run and runners who climb.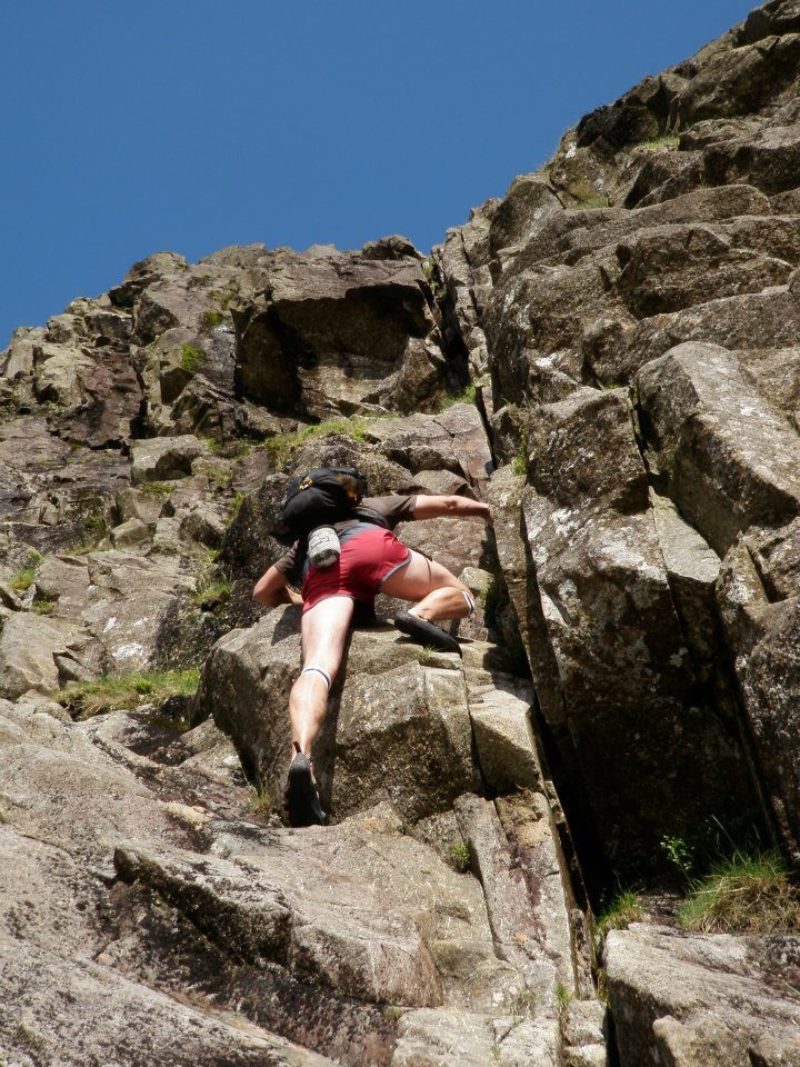 Rab have great care towards the environment which marries very well with how Lake District Sky Trails feel about it and how to look after it. Sproson said; "We are very passionate about reducing waste in our events wherever we can, trying our best to limit the impact of our company with regards to our local playground and the world at large. Environmentally we are as clean as we can be. It is important to us that any sponsor we have, has the same or similar morality and ethos that we already hold and we are very pleased to know that Rab have been addressing this for many years already. We do not accept plastic at our events, limit any waste as much as possible and expect our participants to do the same. Rab has a great program to reduce their impact worldwide and we can only ever see this as a good thing."
You can view Rab's credentials here: https://rab.equipment/uk/respo...
With a strong racing season ahead for 2022 we are super excited to be flying the Rab Equipment UK flag on the SSR, LSU and PRE and will be unveiling some cracking new additions to the race weekends as 2022 comes and in and we start the new year.
Enter the races below:
Rab Scafell Sky Race 2022
Rab Lakes Sky Ultra 2022
Rab Pinnacle Ridge Extreme 2022
Below, your race director having some winter running fun ©Mountain Run