Voom Nutrition have been supporting runners all over the world to stay at optimum hydration, have peak energy levels and been helping runners and sportsmen and women recovering for the last few years.
Voom Nutrition have been on a two-year mission to provide a tasty, portable and stomach-friendly alternative to sports gels, with twice the energy and zero mess.
Voom Nutrition continue to question existing nutrition product options and carefully craft balanced formulas, based on strong scientific research. Each product has a specific use within training or racing and together they offer a complete sports nutrition strategy, all in a convenient and tasty package. Our range of products are proudly 'Made in Britain'.
VOOM's products are for everyone who wants to be confident that the fuel we put into our body will help maximise our performance!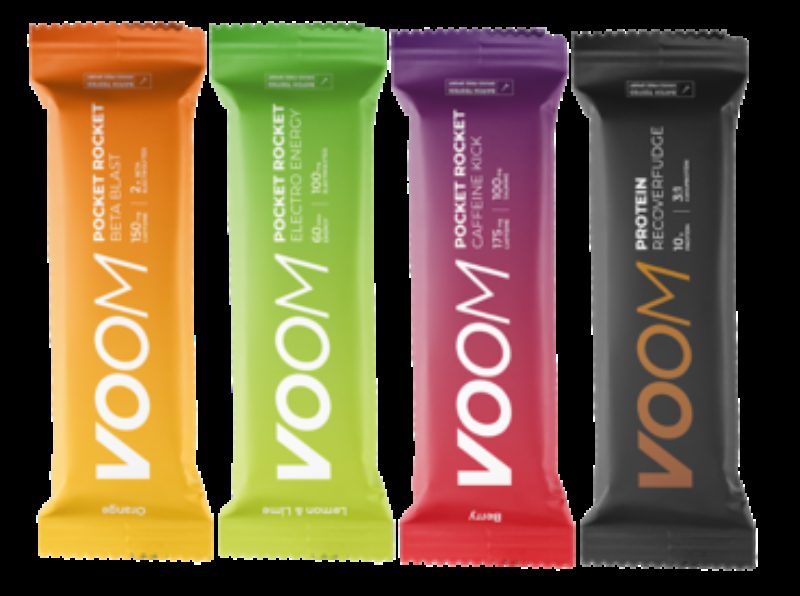 At the Lake District Sky Trails HQ we understand the need to keep your body in peak energy and condition throughout a race and we also know our races are not an easy push over, so partnering with Voom Nutrition gives us the confidence to know that Voom are powering and supporting our participants all the way around the course.
Look out for Voom Nutriton at the start of the race where you can buy energy bars and recovery products for pre, during and post race.
Plus Voom's Electrolyte replacement power/sport drink will be available at our checkpoints on route around the course.