Its been a very rough year for everyone, country wide and its been an extreme time for all events orgainsers across the board with events cancelled left, right and centre this year.
With 2021 being slightly up in the air, to say the least, we have been very nervous in the idea of opening all our races for next year, we cannot afford to carry a race forwards if it doesn't make its own ends meet.
However, after careful thought, consideration and forward planning we have now reach a decision that we are happy to open the entries for both the LSU and PRE for 2021.
Charlie our race organiser, has prepared the following statement;
"Its been a crazy year with many ups and downs for all. We personally have experienced the cancellation of all our races for the season and in our sister company, Mountain Run, many course cancellations and re-organisation to stay in line with everything set in society as it has been throughout the year. In all honesty, its been a tough and frightening year business wise and we have been reticent to release the races due to lack of entries and not being able to host the races in a viable status, thereby needing to cancel.

With so much uncertainty in the air, we have held off the release of the races, even past the projected date of the 7th November this year. I personally apologise for the lack of information up to this point, I have with out a doubt had my head firmly in the sand.
However, we are now in a position to be able to release the race entries and move forwards into 2021.
I hope you understand the delays and hope you will have the confidence to book with us for the 2021 (and possibly final) editions of these awesomely technical mountain sky races and I hope to see you on the start line on the 10th and 11th July 2021"

With the above in mind, we would like to assure runners/entrants that for 2021 we will do everything to make sure the races go ahead.
Should we experience the need to cancel, then the following format will apply, so not only the Lakes Sky Ultra and Pinnacle Ridge Extreme but also the Scafell Sky Race.
Cancellation Format for 2021:
Easter Weekend; 4th April 2021
We have already done most of the pre-planning work, as this has been done for the 2020 races and it stands the same for 2021.
Any other finalisations will not be in effect until after Easter 2021 which is Sunday the 4th April. This means until that point, we will not be committing any of the funds you have paid towards your race entry. The only thing spent up until that point will be the 'Skyrunning UK . Ireland' fees and your booking fee through SI Entries, which is 6% of your entry fee and is clearly marked in the entry field, when you book your place for the 2021 editions of the races.
This means you will receive back, prior to the 4th April, should we feel or see the need to cancel, all monies paid to LDST Ltd, minus the 6% booking fee.
In essence, should we need to cancel before this date, you will receive 94% of the overall entry fee. [This is minus the 6% booking fee, clearly marked on the entry form]
Once we cross the date of the 4th April, we will then be starting to commit more of each race entry fee as we confirm and finalise everything else such as land permission fees, marshals costs and a whole host of other race costs.
We are committed to hosting the races and can see no reason, bar total lockdown, that we are not able to bring these races to the mountains on the 5th June for the Scafell Sky Race and the 10th and 11th July for the Lakes Sky Ultra and Pinnacle Ridge Extreme.
Please rest assured, we will not commit any further costs prior to April the 4th and will be sending an email directly before that date in order to advise our entrants that the races will or will not be going ahead.
The 4th of April, will be your chance to decide whether you want to keep your entry or have your entry fees returned due to unstable circumstances that may well still be present with this situation we all find ourselves in.

Important 2nd Dates for Race Cancellation:

Up until the following dates, we will have committed only 30% of your races fees to the actual race costs:
Scafell Sky Race: 1st May 2021 - after this date you will only be entitled to a 70% refund due to event cancellation.
Lakes Sky Ultra: June 1st 2021 - after this date you will only be entitled to a 70% refund due to event cancellation.
Pinnacle Ridge Extreme: June 1st 2021 - after this date you will only be entitled to a 70% refund due to event cancellation.
Race Cancellation
Please understand, we will do everything in our power to deliver these races. The ONLY likely reason we will cancel is if the country is forced in to a complete lockdown, this means the government restricting 100% of movement by the common people.
During a tiered system, we will still be hosting the races and we are happy for you to travel to the races, in order to get your daily exercise.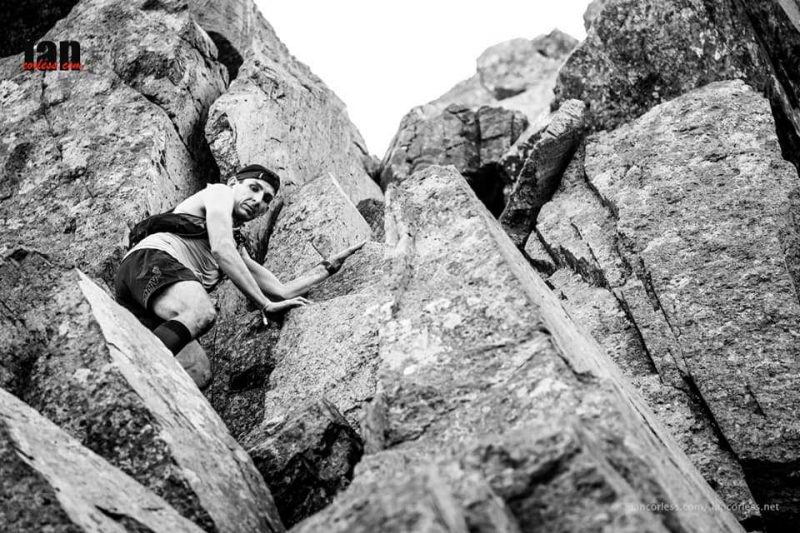 ___________________________________________________________________________________
Moving forwards into 2021
With the above statements and information in mind, we would like to finish this announcement on a positive note!
We would like to thank all our entrants, from last year or past years, for making these races a possibility in the first place.
When Charlie and Andrew [who is no longer part of the race org], who co-shared responsibilities in year 1 of the Lakes Sky Ultra, they never knew it would be possible to host such extreme races in the Lake District, but they stepped up to the mark and the Lake District Sky Trails brand was launched.
That year, roughly 50 hard and stoic, mainly Lakeland, fell and mountain runners stood on the start-line in horrific weather, with wind speeds of plus 60mph on the summits and Striding Edge. Nav4 Adventure hosted the safety on the technical sections and closed Pinnacle Ridge due to extreme weather [which was their job and the correct decision on the day], yet all the field of entrants came back. Some elated to cross the finish line, some mildly injured and licking their wounds after having to call it a day at the mid-way food station, which was Patterdale School in year 1.
Since 2015, it has been an honour to watch seasoned and new sky, fell, ultra and mountain runners stand on the start line, matching themselves to the rigours, extreme nature of the terrain and wildness that the UNESCO World Heritage status English Lake District has to offer.
We've worked hard, with some of the best runners in the Lakes, to find extreme terrain, design serious and enjoyable routes so to delivery what we know to be some of the best mountain sky race courses in the UK.
We hope you agree with us and we hope to see you all smiling on the start lines in the summer of 21, ready to take on the challenge of an LDST Sky Race.
Enter the races below:
Lakes Sky Ultra 2021: Entries Open Saturday 5th December 2020 at 08:00
Pinnacle Ridge Extreme 2021: Entries Open Saturday 5th December 2020 at 08:00
Scafell Sky Race 2021: Entries are open and filling up fast!