Mountain Fuel ® is run by a small team of individuals, with a passion for nutrition, physical activity and the outdoors (and usually a combination of all three!).
We were the first company to exclusively specialise in the formulation and development of nutritionally balanced supplements targeted at individuals and teams involved in extreme & endurance sport. With nearly two years of intensive research and field trials with nutritional consultants, Mountain Fuel ® was developed.
Lake District Sky Trails are extremely excited to announce a second years support and sponsorship from the guys and gals at Mountain Fuel.
Mountain Fuel seems to becoming synonymous with Mountain Running as everyone seems to be supping it whilst out on the fells. Their tried and tested Xtreme Energy Fuel already offers sustained energy release whilst out training and racing but now they have something even better!
Introducing......
The Xtreme Energy RAW Fuel, an extremely light and refreshing 'clean' electrolyte and carbohydrate replacement power to mix into a drink with NO added colourings and flavours.
Mountain Fuel say:
"Raw Energy Fuel has a light refreshing taste and is easy on the stomach. This is the perfect fuel for your warmer days and or longer activities.
Designed to rapidly energise your body delivering a sustained energy release, whatever the intensity of exercise. This balanced combination of ingredients helps to spare glycogen and reduce muscle damage, making it more than just an energy drink.
We want to feel good during and after exercise and to do this we must feed our muscles as a whole, not just with carbohydrates or electrolytes alone; with this in mind we also includes vitamins, amino acids and creatine in our drinks; this is the combination of components your muscles require to function efficiently so why not give them want they need?"
"Love the new Raw Energy, really look forward to every mouthful." Katie Kaars Sijpesteijn Lakeland 50 record holder, Team GB & Salomon
** Katie came 3rd in the Lakes Sky Ultra in 2016, powered along the way by Mountain Fuel**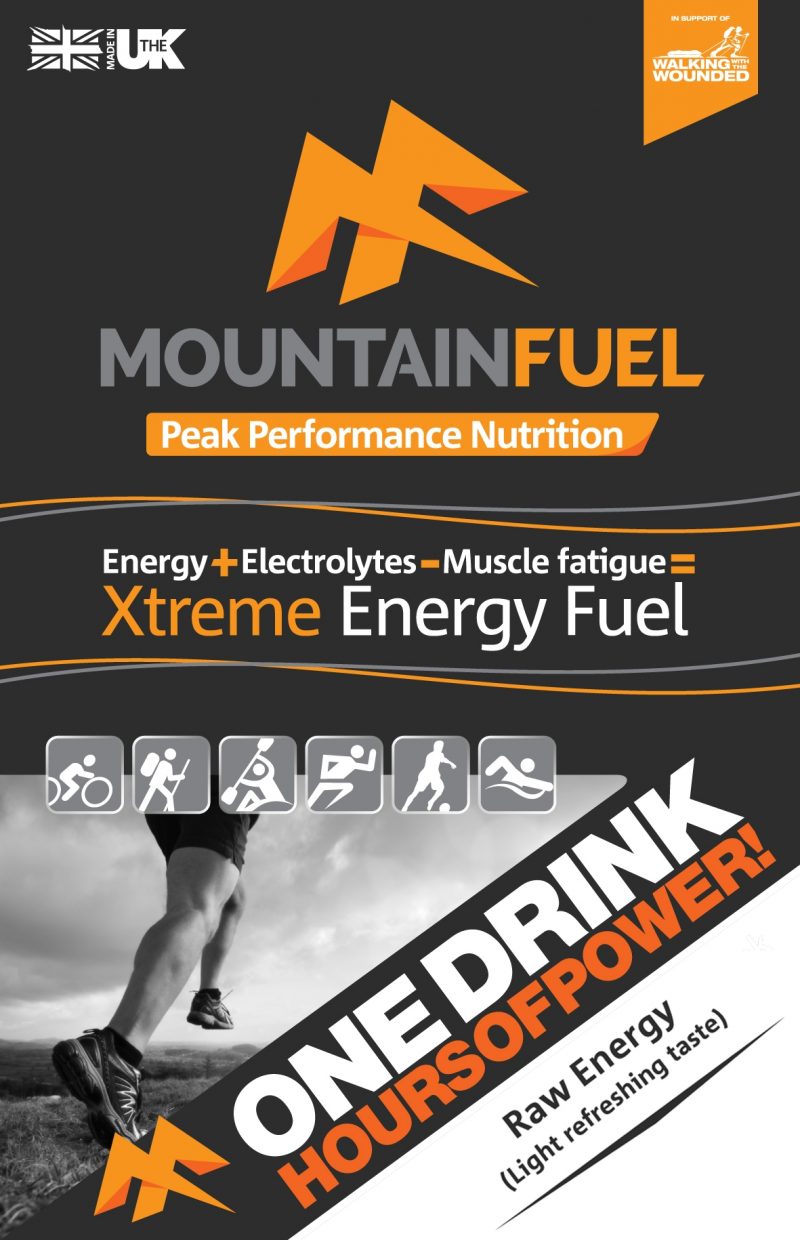 We're so confident about this product, at the LDST office in Glenridding, that we advise it as the fuel of choice whilst out on the course's in July.
Its the reason we it is supplied in an easy to drink refreshing mix at each of the 4 drinks stations out on the Lakes Sky Ultra course and the 1 drinks station on the Scafell Sky Race course.
This is certainly the fuel you need for those hard training days and hot summer days we're about to start getting!
Whether training or racing we advise to stay right on top of your hydration as we all know it keeps us moving more efficiently and smoothly for longer, aids recovery and aids sleep which in turn aids recovery.
Coming soon......
Mountain Fuel Sport Jelly with Electrolytes & Caffeine, the refreshing alternative to sports gels.
These are not jelly blocks, they are a jelly based drink. The are Vegan and Gluten Free.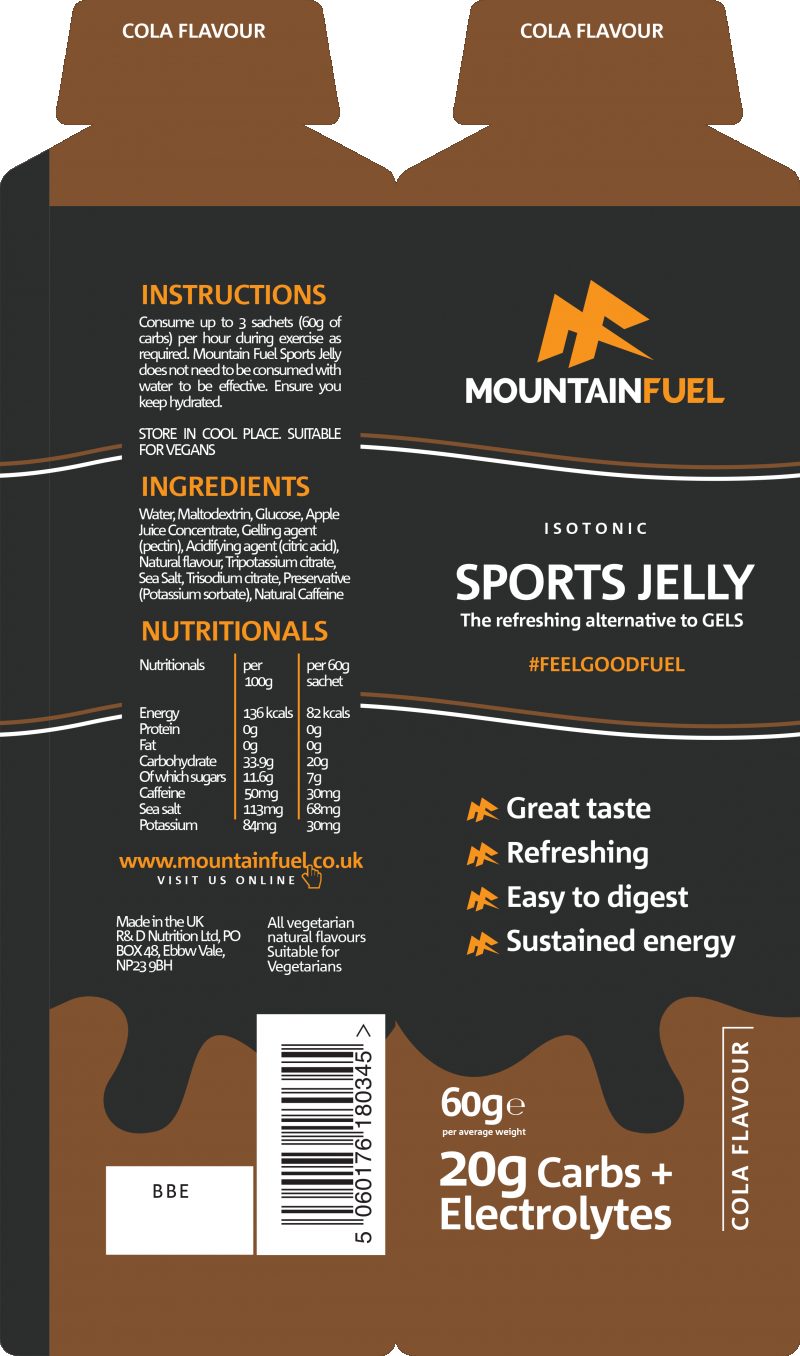 The LDST Team say; "We're really excited to see the arrival of the Mountain Fuel Sports Jelly and know this will be excellent fuel to carry whether on the Lakes Sky Ultra or the Scafell Sky Race's respectively.
If your aim is to race hard and fast, for yourself, then these Jelly's are going to keep you on the move and fuelled to the maximum.
When maximum output is what you are demanding, then solid food just doesn't cut it! You need fast acting, fast digesting sugars, nutrients and minerals. At the LDST office we know exactly what you need and we advise packing some of these fantastic little packets of energy into your race nutrition requirements on the day to get the most out of your race and your day!"
Learn more from Mountain Fuel about why the MF Sports Jelly's are THE jelly's to carry during hard and fast effort outputs: