Great Britain-international trail-runner and race favourite Rob Sinclair made his Lakes Sky Ultra (LSU) intentions clear from the gun, forcing the pace on that first climb out of Ambleside, an ascent of Dove Crag (also a King Of the Mountain timed stage). "He went off like an ***fing rocket," said 2017 LSU-winner winner Andy Berry. "I had to say to myself, 'No Andy. You're red-lining. Let him go'."
An elite field of 74 runners had began the fourth LSU (56km, 4,500m ascent) on Saturday 14 July, in warm conditions. By Striding Edge Sinclair, who seemed to dance along the notoriously tricky knife-edge ridge, had a 10-minute advantage, but was still often in view of chasers Berry and 2017 Scafell Sky Race-winner Tim Campion-Smith.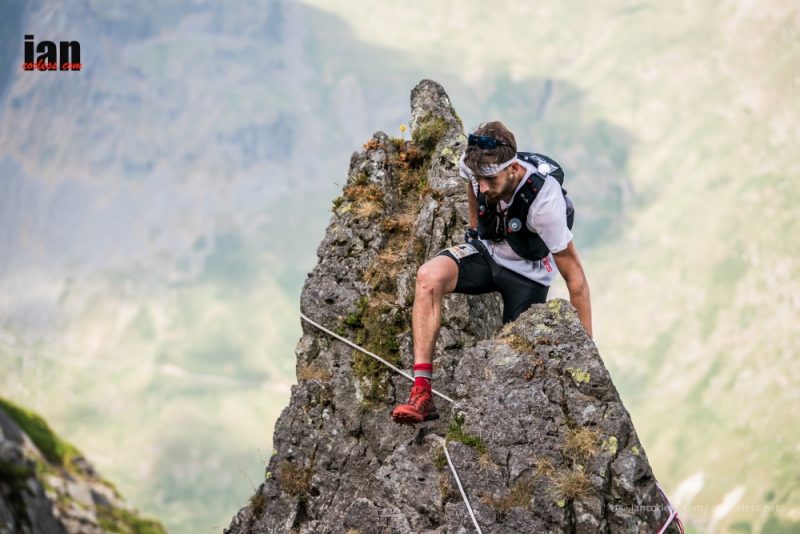 The first half of the course includes around two-thirds of the 4,500m of ascent and the majority of the technical ridge running, with the second half being faster, more runnable terrain. By Pinnacle Ridge, about 22km into the race, where the terrain is so exposed and technical runners use safety ropes to ascend it, Sinclair's lead had continued to grow gradually – though his pursuers showed no visual signs of easing up in their chase.
Sinclair broke three ultra-trail-race course records last year and two this year and was looking likely to break another: Donnie Campbell's 2016 LSU best of 07:30:40.
But runners were feeling the heat, which peaked at around 20˚C in the afternoon. Hardly record-breaking temperatures, but hot enough when there's minimal shade, long punishing climbs and some guns-out racing. There were some hot and thirsty faces and plenty of all-body dousings of water at the Patterdale check point, at around halfway.
Sinclair arrived at the finish line in Ambleside just 10 minutes off the record. "The race was brilliant," he said. "It was a really good run. It was super hot, but I felt good in the heat today."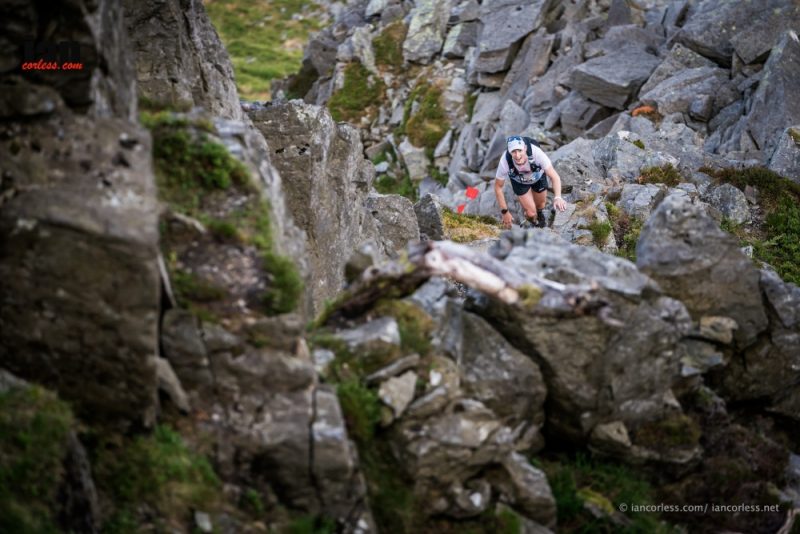 "I loved it," said second-placed Tim Campion-Smith (GBR). "It was super fun. The first five hours were great. Hours five to seven were pretty bleak. But then it was a nice little run in to the finish. The blueberries were out too, so I stocked up on a few calories."
"The other two lads were just a different level today," said third-placed Andy Berry (GBR), who was 13 minutes faster than his winning time last year. "I don't have that in the tank at the minute. Pinnacle Ridge was superb."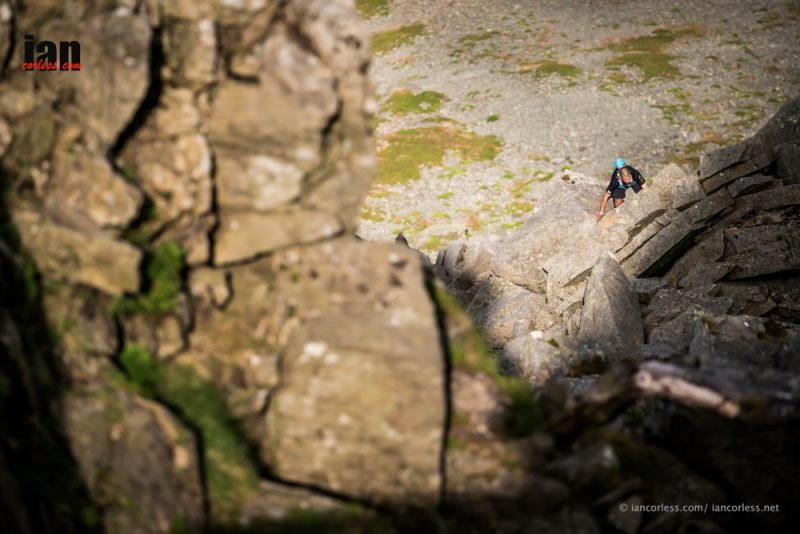 In the women's race, New Zealand-born GB international trail-runner Sophie Grant, who placed second at LSU in 2016, seemed to be smiling all the way around. And no wonder. She won bynearly two and a half hours, in a time of 10:14:41. "That was fantastic," she said at the finish as she got hosed down. "It's just such a cool race."
Kate Simpson (GBR) was second in 12:37:38, with Jenny Yate (GBR) third in 12:51:35. "I'm really chuffed with that," said Helm Hill runner, Simpson. "I really enjoyed it up till Patterdale, then it got tough. The climb up High Street went on forever – so did coming off Red Scree. The marshals were amazing. They were egging me on, telling me I was second lady, which did put some pressure on!"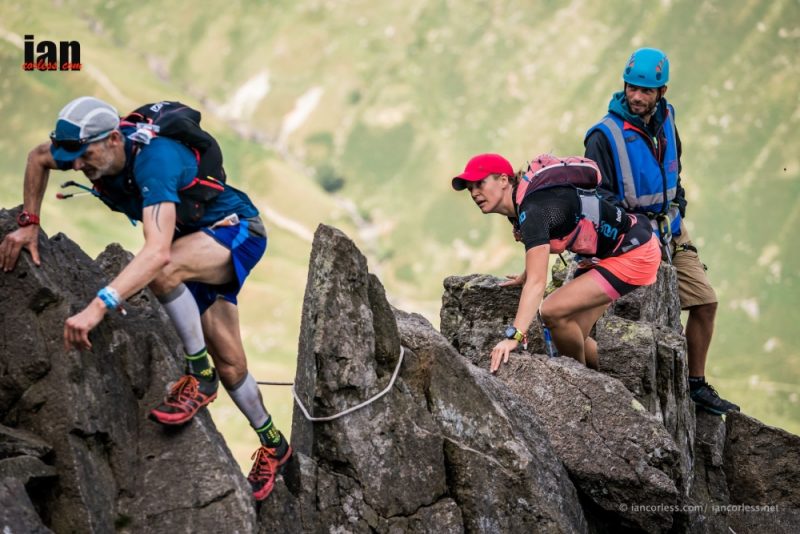 The fourth LSU again demonstrated both the allure of the Lake District and the international appeal of skyrunning, with runners representing Austria, France, Greece, Hungary, Ireland, Poland and Romania (as well as Britain) all arriving in Ambleside.
LSU results:
http://live.sportident.co.uk/home/multistage/stage/results.html?multistageid=1c13fd11-3308-4a33-92b0-48d3a92e9187
Lakes Sky Ultra (LSU) is a 56km skyrunning race with 4,500m of ascent on extreme terrain in the Lake District National Park. Skyrunning is a combination of mountain running and alpinism, where scrambling/rock climbing is likely. For LSU, runners are vetted to ensure they have appropriate levels of experience in the mountains. The race is part of the UK Skyrunning Series.