What a weekends racing we just all had!
Well from our side we would like to thank everyone who entered and came to race in the Lakes Sky Ultra and Scafell Sky Race 2018 editions.
We would also like to publicly thank our amazing marshals team who toil long hours all weekend to make sure the races are the best they can be, without who's support we could literally not make the races happen. You all know who you are, you are just amazing.
Thanks also go to all landowners, farmers and extended organisation who allow us to take the races into some pretty extreme places at times. The list is non exhaustive and we don't have the space to thank them all here.
The weekend was full of great atmosphere, great people, great attitudes and some really world class racing.
It has to be noted that there was a mild amount of pressure on us, as an events team, to make sure everything went as smoothly as possible as the Lakes Sky Ultra had suffered from the ropes being stolen in 2017 and Scafell Sky Race was a qualifier for the Skyrunning World Champs held later in the year in Scotland at the Skyline Scotland series of races.
As usual last minute stresses and problems appeared. We experienced a higher level of drop-outs, only 2 days prior to the races, than we ever have before and this put quite extreme pressure on the course marking team. Still, we have some great old hands in the team and it turned out we had some new shining stars who would mark the courses as professionally as we are used to. With the marking team out and about, course setting the LSU, the events team turned to registration.
It has to be said that the 'events director' was slightly tired this year (what's new!) as on the Thursday before the event I had to cover a Bob Graham Round Leg 2 (the Helvellyn Massif) as Mountain Run (our sister guiding and coaching company) had John Greenwood out on his 1st attempt at a BGR. The overnight leg 2 led into a sleepless night and worry about the day ahead. I'm extremely pleased to say, John G (our client), completed in a time of 22:50 for a comfortable and very rewarding finish.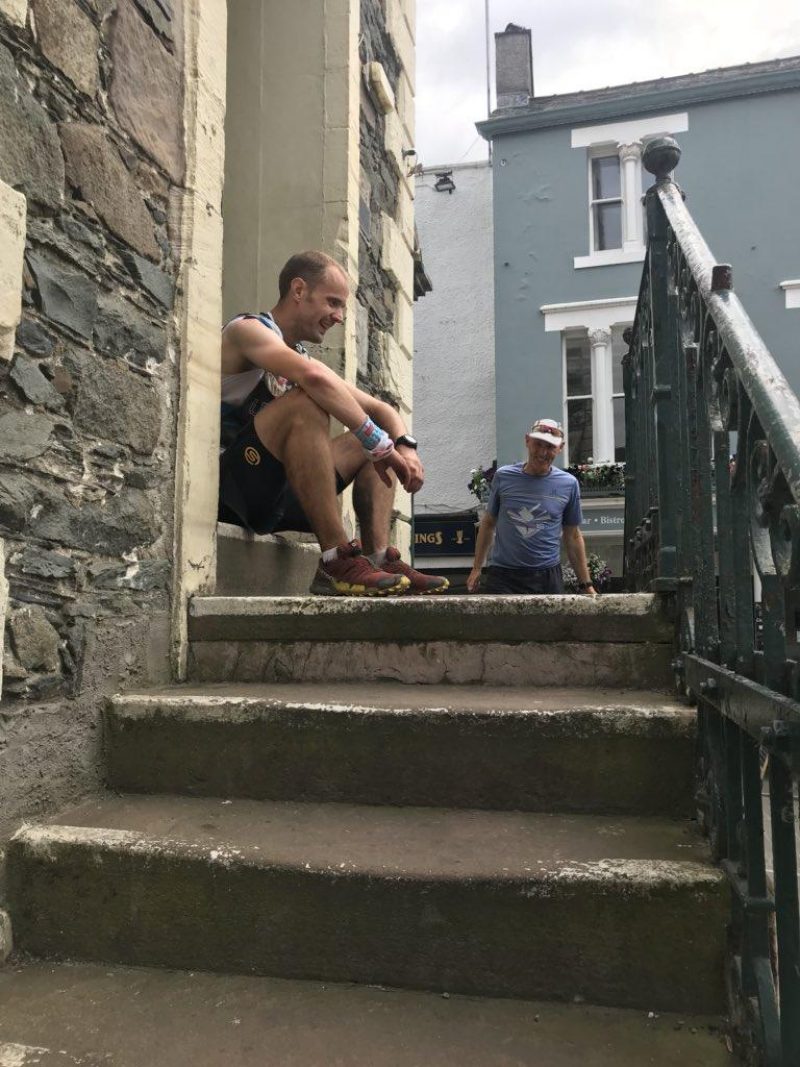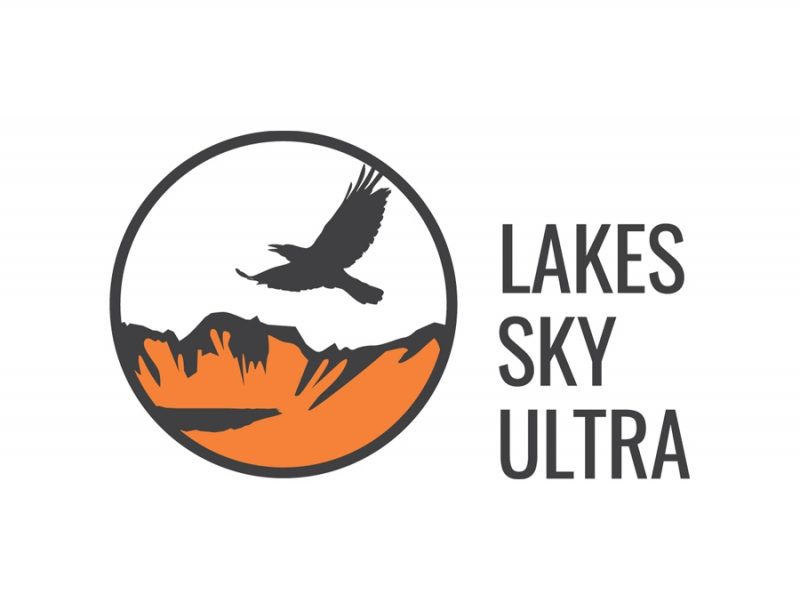 Saturday gave the promise of hot and dry conditions, slightly different to last years race, meaning fast racing and the full course [Pinnacle Ridge] on display.
This year NAV4 Adventure, our safety team and technical rope riggers for Pinnacle Ridge, opted to rig Pinnacle Ridge in the morning after last years fiasco of removed and stolen ropes. We did not suffer any theft this year and I was pleased the weather was playing ball so we could show case the whole route in all its glory.
Our major issue this year was to be water! With this in mind we moved the midway CP back to Patterdale School for an ample water supply and pre-loaded both Kepple Cove (CP4) and Haweswater (CP11) knowing streams have been drying up around the Lakes over the last 12+ weeks, as we have seen barely any rain. Lack of water meant a fast course, but serious issues could have been seen with dehydration.
The LSU is a tough race and even without the scrambling element it is relentless in its ascent and descent. Runners who come to take in this course can expect that they may well be stopped in their tracks if they haven't put the training in, its certainly sorts out the wheat from the chaff.
This year saw a great completion rate and everyone seemed to have great fun, despite the risk of dehydration.
Rob Sinclair and Sophie Grant both raced hard to take their respective titles of 1st Male and first Female in the Open Category.
On the day the field is so spread out that its hard for us to do a 'proper prize giving' and we have decided that in subsequent years we will move to handing over the winning prizes as the runners cross the line, but will offer the first 3 runner the chance of a podium shot whilst other runners are still coming in.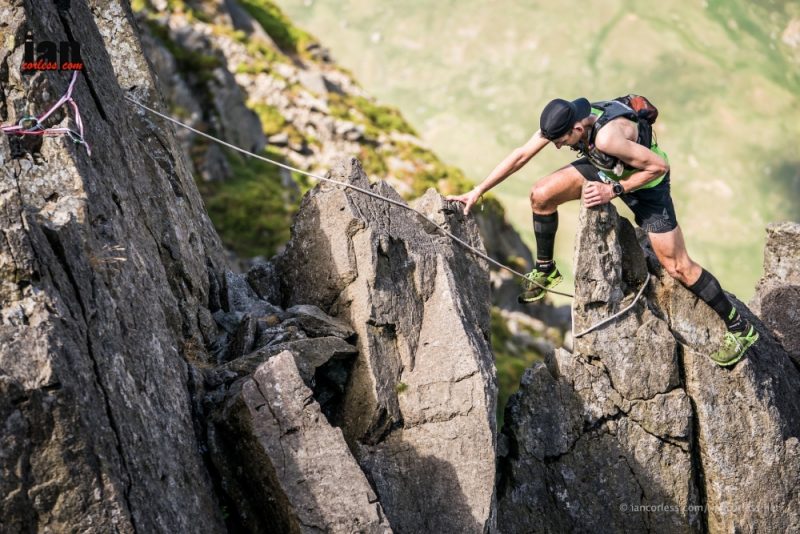 The winning three Male's were:
| | | | | | | | | | | |
| --- | --- | --- | --- | --- | --- | --- | --- | --- | --- | --- |
| | 1st | 64 | Rob Sinclair | ITRC / Mountain Fuel | M | 07:40:27 | 01:30:23 | 1st | 00:23:34 | 1st |
| | 2nd | 14 | Tim Campion-Smith | Keswick AC | M | 08:01:07 | 01:34:40 | 2nd | 00:27:18 | 2nd |
| | 3rd | 7 | Andy Berry | Durham Fell Runners | M | 08:22:52 | 01:36:03 | 3rd | 00:27:20 | 3rd |
| | | | | | | | | | | |
In the Vets Category the winning three males were:
| | | | | | | | | | |
| --- | --- | --- | --- | --- | --- | --- | --- | --- | --- |
| | 1st | 56 | Ian Oldham | Swaledale Runners | 12:23:35 | 02:09:23 | 2nd | 00:40:20 | 1st |
| | 2nd | 69 | Dick Waddington | Ilkley Harriers AC | 12:32:41 | 02:05:07 | 1st | 00:44:29 | 3rd |
| | 3rd | 19 | Mark Collins | | 13:33:00 | 02:23:37 | 3rd | 00:43:11 | 2nd |

This year we decided to extend the Kom Super Stages to add a little more 'zing' to the race. We put in 3 uphill sections and kept the downhill section as normal. We also moved to not allowing any of the first 3 'open category' and 'vets 45' winners the chance of taking this prizes series.
Hopefully some of the runners out there gave it their all on the ascents.
KoM Super Stage Winners:
Jason Millward had an extremely solid run to take the KoM Uphill race, despite suffering balance issues which meant constant falling to the ground, in a time of 01:36:47
| | | | | | | | | |
| --- | --- | --- | --- | --- | --- | --- | --- | --- |
| | 5th | 54 | Jason Millward | Harrogate Harriers & AC | M | 08:37:06 | 01:36:47 | 4th |
Josh Wade stepped up to the mark for the Downhill Stage streaking into the finish in a cracking time of 00:29:23
| | | | | | | | | | | |
| --- | --- | --- | --- | --- | --- | --- | --- | --- | --- | --- |
| | 6th | 70 | Josh Wade | | M | 09:14:36 | 01:40:04 | 6th | 00:29:23 | 4th |
Both runners will be receiving a pair of the excellent Micro Trail Pro 'trail running poles' supplied by our co-sponsors, Leki UK.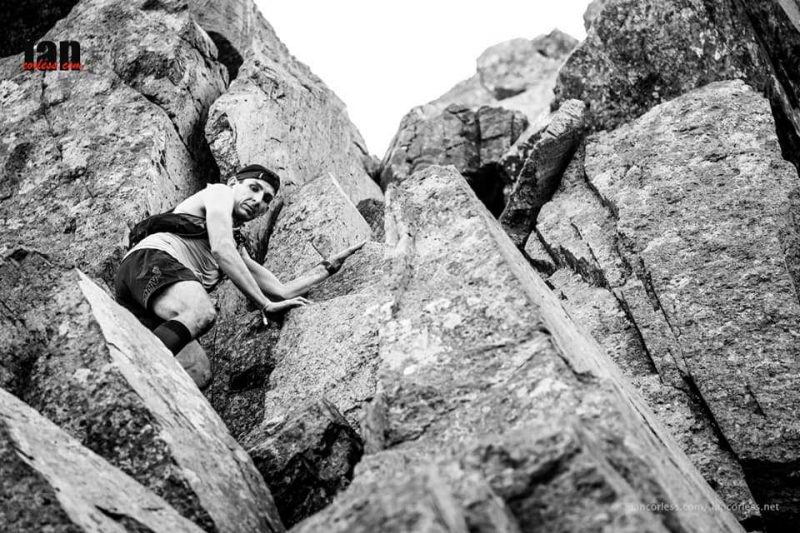 In the Ladies Race the women raced hard to take some great times this year, but different to previous years, we had a small field of runners. We do pride ourselves, at the Lake District Sky Trails offices in Glenridding, that we generally have a strong ladies field and so we would like to encourage all you ladies out there not to shy away from the LSU for 2019, it's a cracking course and we'd love to see you tackle it and make a fantastic display of extreme skyrunning in the UNESCO English Lake District next year!
The winning 3 ladies were:
| | | | | | | | | | |
| --- | --- | --- | --- | --- | --- | --- | --- | --- | --- |
| | 1st | 33 | Sophie Grant | Beta Running | 10:14:41 | 01:53:57 | 1st | 00:37:13 | 1st |
| | 2nd | 62 | Kate Simpson | Helm Hill Runners | 12:37:38 | 02:15:40 | 2nd | 00:47:31 | 3rd |
| | 3rd | 74 | Jenny Yate | Mynydd Du | 12:51:35 | 02:25:03 | 5th | 00:49:44 | 4th |
Unfortunately we didn't have any finishers in the Ladies Vets 45 Category this year, so Ladies….. get entering for 2019 on October 1st 2018 when entries open for 2019!
KoM Super Stage Winners:
The KoM Uphill Race was dominated by Sophie Grant, but with taking the over all win, the prize goes to Alice McClean who put in the 3rd fastest time to take the win, being outside of any of the other prize categories.
| | | | | | | | | | |
| --- | --- | --- | --- | --- | --- | --- | --- | --- | --- |
| | 4th | 51 | Alice McLean | Saddleworth Runners Club | 13:05:27 | 02:17:26 | 3rd | 00:53:14 | 5th |
The downhill race was taken by Sophie Grant, but with 5th place Katherine Simms running a solid descent down the back of Red Screes, coming in 2nd overall time, Katherine takes the win for the fastest descent into the finish.
| | | | | | | | | | |
| --- | --- | --- | --- | --- | --- | --- | --- | --- | --- |
| | 5th | 63 | Katharine Sims | Dunoon Hill Runners | 13:23:52 | 02:23:25 | 4th | 00:46:38 | 2nd |
Again, both winners will receive a pair of the uber light Leki Micro Trail Pro's sponsored by Leki UK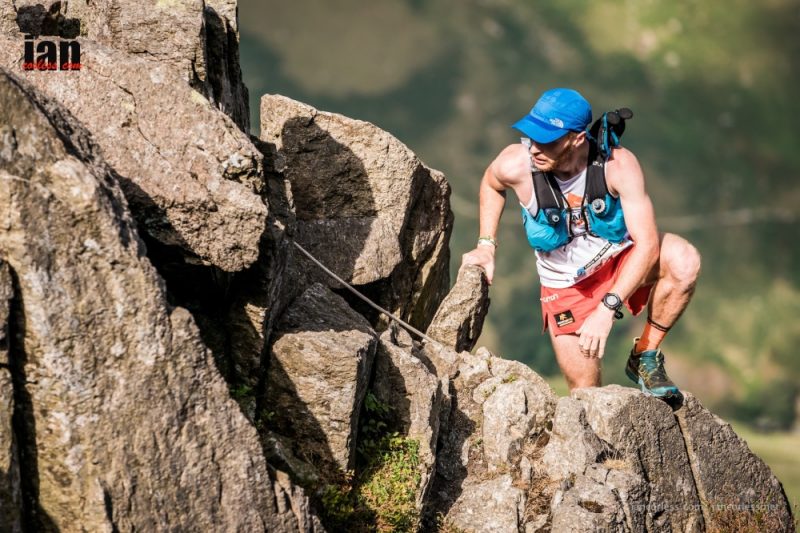 Whilst the runners were racing hard around the epic course of the Lakes Sky Ultra the organising team turned its attention to the marking of the Scafell Sky Race.
It might be noted now, that the marking of courses in the UK seems to becoming a more contentious point, with many comments on the Fellrunning UK Facebook Page and other side shoots. We have also received a couple of emails with regards to this.
I think it is appropriate that I stay out of the debate on the Fellrunners page, as these type of debates always regress into some type of 'slagging' match which I neither do not want to get involved in or ignore, but feel it more appropriate I make a statement on out own website for others to read/post at will.
Course marking is a relatively new thing and its something when I first heard about I was completely unsure about.
A little history; I have been bred, not born in the Lakes, growing up in an outdoor shop in Windermere. The outdoors have been my life, my father (David 'Spro' Sproson) educated and gave me an apprenticeship in skiing, back country skiing on tele-touring skis, rock climbing, wild camping, fell running and many more outdoor pursuits. Always our day's out, missions and adventures were based around care for the landscape we are all lucky enough to play in. I have grown up with a massive appreciation for the mountains and care very dearly about how they are impacted by many different sports and pass-times. I am not an ignorant and arrogant 'outsider' (a bigoted view held by a minority of folk who live here, but certaily not all) , but someone who has grown up in the Fells with a education for care of our local and wider environment.
I understand fell running well. I see all runners, be it road, track, trail, fell or sky as part of one massive family, as we all share a common interest, running for health, pleasure and fun.
Therefore it takes me back and I'm slightly aghast when certain parts of our community are very quick to judge and assume (remember to ASSUME makes an ASS of U and ME both – Mark Twight [alpinist]) that we are some type of money grabbing faceless organisation only interested in consuming the fells in an inappropriate manner. One bad apple apparently spoils the lot, but of course I don't see it like this.
I am very aware of the litter that is left on the fells, some maybe lack of education, some may be accidental, very little I believe it malicious. We are to look after each other, make sure we all pick up each others accidental litter and care for the mountains we love together.
So course marking: We mark the courses, it's a massive job. This allows the runners involved to concentrate on 'running'. I personally can navigate very well, that well that I have won Mountain Marathon courses (these are purely navigational events, not a 'marathon' in the mountains), I know others that can't navigate well, many others. However, I do not judge these people. We coach navigation skills through Mountain Run, but back to the courses.
It takes a massive team of folk to mark up one of our courses and these girls and boys head out as late as possible the day before the race so as not to interfere with others enjoyment of the fells.
We then send a proof runner out the following morning to check all the flags are still in place as occasionally someone decides to either re-route the course, remove the flags or just remove some of the flags. The proof runners job is to fill in any gaps, thereby making sure the folk who are racing stay on the route.
Once the race is in progress we bite our nails slightly as we watch the gps trackers moving round the route, as this is the full test of our course marking skills. As the race progresses and the final runners move through the Check Points (CP) we then have a sweep runner, who collects any litter that may have accidentally been dropped by a flustered runner stashing bar and gel wrappers into a pocket, we also expect fellow racers to do so and this does happen as unfortunately one of our top ten placing males picked up roughly 5 or 6 gel wrappers dropped by an 'un-careful' runner higher up in the placing's, this is a lesson for all runners in the events for next year to be MORE CAREFUL. Once the 'SWEEP' is through the CP is closed and the marshals now 'strip the route' of all course markings to the next CP. This means that 99% of all course markings are removed directly after the race goes through.
Now we know all humans make error, we know it as HUMAN ERROR and we try to not judge others when this happens and of course we account for this. With a stretched core and volunteer events team we know that we need to re-run the routes to make sure that they are 100 clear of flags and other detritus. Therefore directly after finishing this report I am heading out into the Scafell Massif to start re-running the route to make sure this is done.
I personally spend many hours in the fells after our events, alongside some of our highly committed marshalling team to make sure we 'leave no trace', but please remember for those who find themselves in a self-righteous position, we all leave a trace whether it's a footstep (circa 18.1 million people now visit the Lakes and a vast proportion of those access the fells, so when you believe you only tread the fells carefully, each footstep you take has lasting ecological damage, plus you had to get here somehow and that most likely polluted the environment on route and of course I could go on and on… but surely that would be boring……)
This statement is typed now due to rising pressure from people who do not have the decency to contact me or our organisation directly, rather they sit behind a key pad bashing away at how the believe we/I just don't care. Hopefully people will start to realise this is just not the case and we\I care for the fells just as much as they do.
So not to labour the point too much, if you find a flag, let me know (Charlie@mountainrun.co.uk) and I'll arrange for it to be collected or better still, pick it up and let me know, we'll send you a code for next years race with a little discount on or send you a buff or something similar. Don't just moan about it on a forum, give us a little chance to show we care! We constantly pick up rubbish, but rarely post pictures about it, as we just like to make sure we help each other and we know folk generally don't mean to drop it and if they do, we'll at least we got it and kept the Lakes like we love it to be.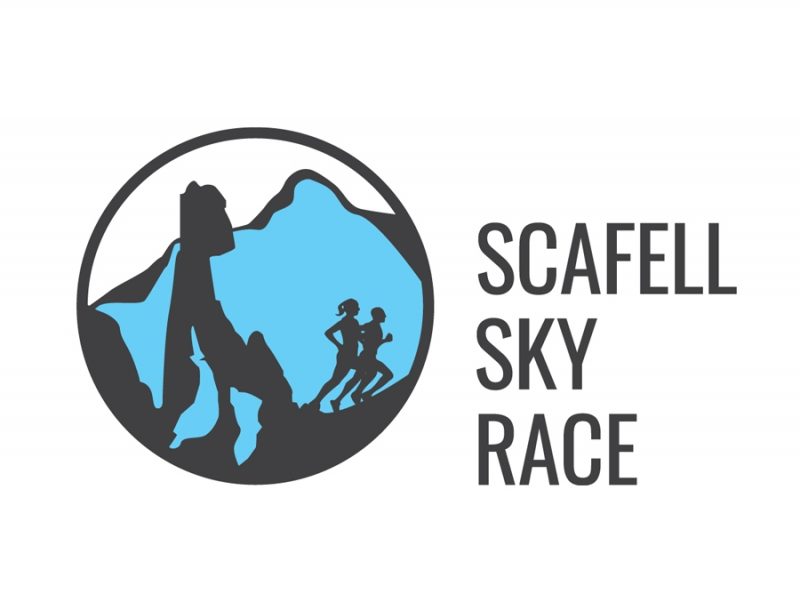 Scafell Sky Race 2018.
With a truly international field and some cracking local runners taking part too, SSR 2018 was a big race for us to deliver. Pressure was on, but we had some great course markers to keep the runners on track. Jon Albon and Tom Evan's led the field and all went well. Reports that the Great Slab descent was well received when Jon finished to say he'd never run anything like that before and its was mental just running down the slab.
Watching the trackers is nail biting and to see Albon and Evans disappear off the marked route after Stickle Tarn was a little terrifying. I had to assume that the course markers had made a mistake and hope that didn't descend into Easedale Tarn. So with bated breath we watched and saw them turn SE down Blearigg and rejoin the route after an impromptu 150 extra metre's of ascent. The front-runners were back on course, as it an error by them or would the rest of the pack follow. The rest of the pack did follow and we went with the fact it was a slight imperfection in the marking, but the course worked and therefore we still had a race!
The winning males were:
| | | | | | | | |
| --- | --- | --- | --- | --- | --- | --- | --- |
| | 1st | 240 | Jonathan Albon | Varegg | 04:26:50 | 01:01:11 | 1st |
| | 2nd | 242 | Tom Evans | Lewes AC | 04:39:57 | 01:04:02 | 2nd |
| | 3rd | 12 | Sebastian Batchelor | | 04:59:50 | 01:06:38 | 3rd |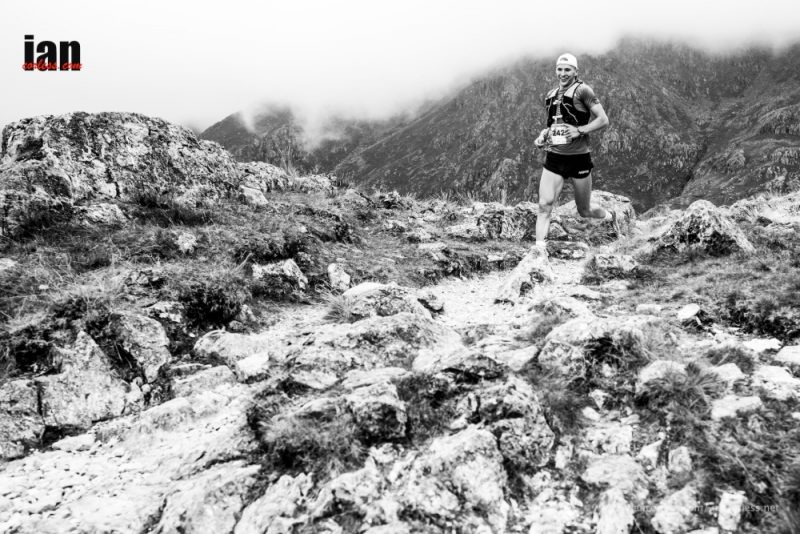 In the Vets Category the winning three males were:
| | | | | | | | |
| --- | --- | --- | --- | --- | --- | --- | --- |
| | 1st | 19 | Steve Birkinshaw | Borrowdale Fell Runners | 05:48:25 | 01:21:21 | 1st |
| | 2nd | 233 | Martin Wright | Mynydd Du | 07:13:12 | 01:31:58 | 2nd |
| | 3rd | 14 | David Bellerby | | 07:39:12 | 01:34:40 | 4th |
Steve Birkinshaw, local legend, dominated the male vets putting in a solid time in a marked course of which he's not used to… he commented he found it hard to stay on course due to wanting to take the navigational winning lines!
KoM Super Stage Winner was:
In the uphill stages there were runners back in the filed that made solid efforts and although the first 3 males took the best times, Casper Kaars Sijpesteijn took the win in a fantastic time of 01:11:40, only 10 mins behind the winning time.
| | | | | | | | |
| --- | --- | --- | --- | --- | --- | --- | --- |
| | 9th | 102 | Casper Kaars Sijpesteijn | Mountain Fuel | 05:34:24 | 01:11:40 | 4th |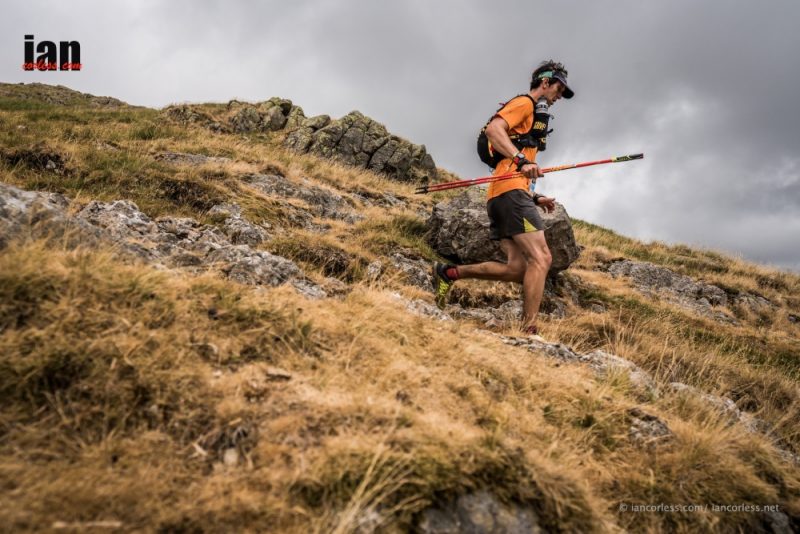 The ladies race was a lot fuller for the SSR and from the off Georgia Tindley took the lead, but dropping out at the half way stage, it left Henriette Albon the opportunity to push through and take the win. Sally Fawcett put in a great performance to take the second place and last years LSU winner took 3rd place, a great run by Catherine Slater against such a strong ladies field.
The winning ladies were:
| | | | | | | | |
| --- | --- | --- | --- | --- | --- | --- | --- |
| | 1st | 239 | Henriette Albon | | 05:59:27 | 01:23:58 | 3rd |
| | 2nd | 63 | Sally Fawcett | Dark Peak Fell Runners | 06:26:16 | 01:20:42 | 1st |
| | 3rd | 192 | Catherine Slater | Helm Hill Runners | 06:47:48 | 01:25:37 | 4th |
In the Vets Category the winning three females were:
| | | | | | | | |
| --- | --- | --- | --- | --- | --- | --- | --- |
| | 1st | 189 | Sarah Sheridan | | 07:07:50 | 01:34:22 | 1st |
| | 2nd | 203 | Paulette Thomson | Newcastle District AC | 08:15:10 | 01:50:55 | 3rd |
| | 3rd | 140 | Natasha Miles | Canmore Trail Culture | 09:12:45 | 01:47:49 | 2nd |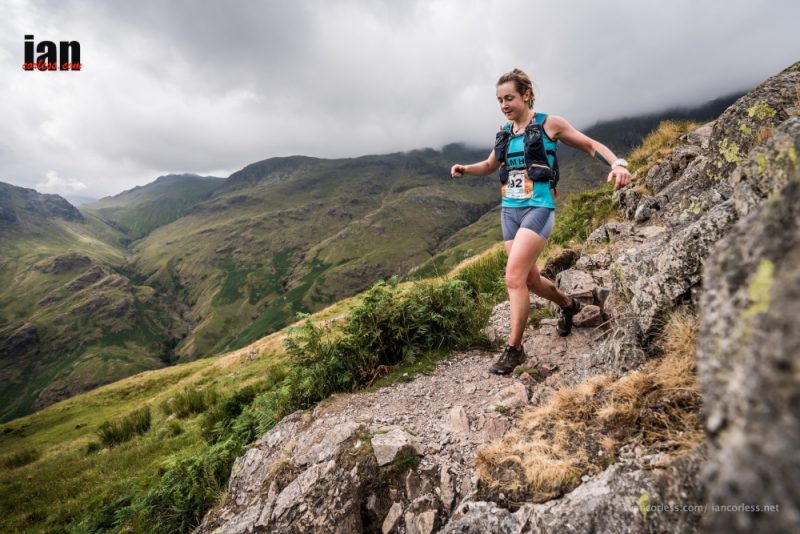 KoM Super Stage Winner was:
The ladies KoM was a tough internal race with the 2 of the top ladies in with the best times, but Geirgia Tindley took the fastest 'no placed' time, but unfortunately pulled out after reaching the summit of Harrison Stickle, so naturally with her out, the win passes to the next fastest time. This was Cat Slater, but placing 3rd also removes her from the prize and passes to the next fastest.
Amelia Watts, one of our food and nutrition sponsors races solidly uphill to take the win, placing 5th overall in the KoM to take the 1st place in the Super Stages and took 11th place overall in the race.
| | | | | | | | |
| --- | --- | --- | --- | --- | --- | --- | --- |
| | 11th | 219 | Amelia Watts | | 07:33:49 | 01:30:27 | 5th |
Awarded prizes will be despatched this week.
Water again was a big problem for the Scafell Sky Race and with the last 13 or so weeks of extremely dry and hot weather it left the course in the first half with little chance for re-filling water. We will be looking at this for 2019. With dehydration an issue and the fact that our main checkpoint without water, Stickle Ghyll that feeds the Stickle Barns water supply had dried up weeks before the event, we made sure we had an ample supply at Stickle Barn bringing in 1000l of water in a bowser. Still we had competitors pulling out due to lack of water. The only other place we had an option for a 'rogue' water supply was the Red Bank road between Silverhowe and Loughrigg Fell, so with this in place it gave runners a final re-fresher before the oh so cruel ascent of Loughrigg Fell.
The Scafell is meant to be an entry to 'technical' skyrunning so it's always going to be tough and we don't bill it as anything else. Therefore we know people will struggle and we know it's a hard course. We advise a selection of mountains races is a good idea before taking it on, but entries are open to all.
Therefore it's a little hard to get the timings right and with slight course changes this year we set the course cut-offs and course closure times. Prior to the race we decided to extend the mid-way cut-off prior to the race by 15 mins, and then watching the 'field' running over the course we soon realised we had made the cut-offs a little tight and so we made some quick adjustments and extended the cut off by an extra 15 mins to add half an hour onto the mid-way cut-off and the course closure. With this in mind for this year we also decided to allow all runner on the course to gain a finishing time, which extended way beyond the course closure, but we feel this was the right decision for this year and will be looking at course timings very carefully for 2019.
Well, I think this wraps up the Race Directors report for 2018 and all there is left to say is, keep an eye out for some changes afoot for 2019, we will be releasing this soon enough and stay tuned for race entries opening on October the 1st 2018!
Yours in Skyrunning
Charlie [Race Creator and Director]