Register below for a pre-selection entry.
Entries are vetted | Entries Open | Price: £75 | Pre-register through SI Entries
NOTE: The EVENT DATE is 12th July [SUNDAY] - SI Entries will be updated soon
A classic Skyrunner UK . Ireland Series race in the making, the Pinnacle Ridge Extreme is what you've been looking for if you love climbing as much as you love running.
** Hard, pure and extreme. Climbing skills are requisite to gain a place.
** Entries will be strictly vetted.
** You will need to demonstrate that you have the required skills, we will accept Graded Scrambling of 2 or above, Lead Climbing Skills, Winter Climbing Skills, Alpine Climbing Skills and Solo Climbs - Find out more about the vetting process HERE
** Can't climb? Don't possess the skills?

Enter one of our 'sister' races instead!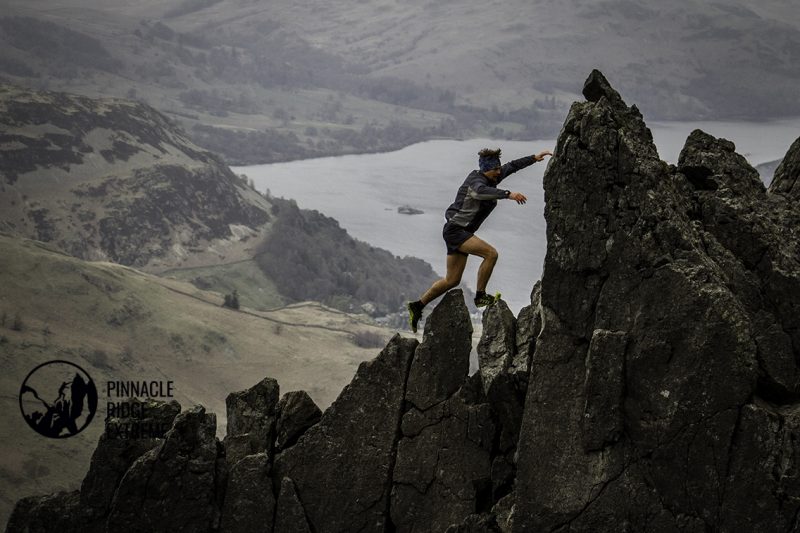 28km and 2700m of technically hard running and scrambling on the backbone of the Lake District, namely the Helvellyn Massif.
This classic distance 'sky race' is one to be reckoned with. Do not think about entry unless you possess excellent rock climbing skills. This means graded routes, hands on rock. Not running/walking to the summit of a mountain over scrambling/rocky type ground
The Pinnacle Ridge Extreme race is all of what it suggests, very extreme.
Expect long runnable and classic ascents through the heart of the Glenridding Mines, technical single tracks to keep you smiling all your way around the course, 5 graded scrambles on route, scree ridden descents, knife edge ridge-lines, a huge ascent profile for the distance covered, medium in distance and completely extreme in its nature.
This race is at the Pinnacle of our events tree, its covered in Ridges and its very Extreme.