Home » Great Langdale 10k » The Course
The Course
The race route of the Great Langdale 10k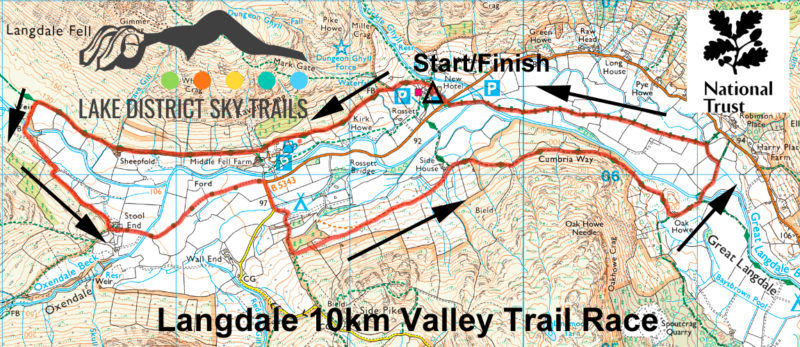 The Course:
Start in the centre of Great Langdale at the Stickle Barn and head immediately uphill out of the back of the pub, turn swiftly left and ascend the very technical path and then run the wonderfully technical trail under Far Eastern Raven, then Far Raven and eventually Raven Crag dropping from here to the Old Dungeon Ghyll pub. From here run up Mickleden being blown away by the awesome views and turn 'hard' left at the end of the wall to cross the Great Langdale Beck and head back on rough but runnable trails to Stool End Farm.
Continuing now on tarmac surfaces you take the private road to the junction to turn right and then left into the Great Langdale Campsite. A quick run in the campsite turns you right up through a block of woods to turn left as you leave them and re-join the Cumbria Way. Follow Lakeland trails towards Baysbrown Campsite but turn 'hard' left and over the big bridge for another crossing of the 'Beck'.
Good prepared trails bring you back to the finish at the Stickle Barn.